A Successful 2002 Reunion in Chicago!
Happy New Year!!!

2002 was a great year! Welcome to the Patterson -Smith Reunion Website. We had a tremendous time at our reunion in Chicago. Let's renew our efforts to celebrate our rich family heritage and to love one another in 2003!!

Where should the 2004 reunion be held? Make your opinion known by participating in a family poll. Cast Your Vote!
---
What's New?
01-28-03
A new year and a renewed effort in updating our family site.
02-15-02
Keith Knox featured in the Family Focus under Photo Album
Latest edition of the "Leaflet" available under Family News.
The Museum Campus featured as Chicago Event under The Weekend Event, also see updates to our weekend schedule.
01-15-02
There is a new section of our website titled Job Ads! Job Ads is located under Family News section of our site.
12-15-01
The Family Directory contains names, addresses and email addresses for all registered family members. This section of the website is password-protected.
The Patterson-Smith Message Board allows family members to have online discussions dedicated to a particular topic. Anyone can start discussion on a new subject or reply to something previously written. This section of the website is password-protected.
Patterson-Smith Family Calendar contains recorded events relevant to our family members. Events can be updated. This section of the website is password-protected.

Check Out Our New Photo Album!
We now have our very own web Photo Album accessible from our site! In this site you are able to view our latest family photos. You can also add your own family photos to the Photo Album.
10-15-01
Our website has a new look and feel. There is something new and exciting on every page! Most notable are the Dedication Pages located in our Photo Album, the online registration form on the Registration Information and the new Genealogy section located on the Family History page. Take a tour and tell us what you think and how we can make it better.
webmaster@patterson-smith.net
Family Reunion 2018 -- Greenville -- Benita
Our Family Thanks You!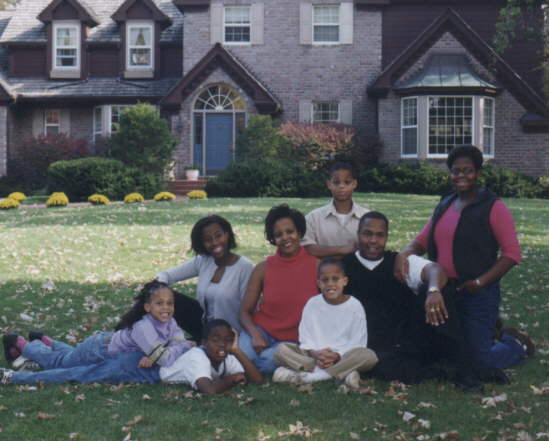 Dear Family,

Happy New Year! I cannot believe that July came and went so quickly and the reunion has come and the 2002 Patterson-Smith reunion has come and gone. In spite of the fact that many in our family made the decision not to participate, memories were made that those who attended will never forget. It reminds me of the MasterCard commercial: Family Reunion hotel $145.00 a night, reunion fee $60.00 per person, memories - Priceless. For those who attended the 2002 Patterson-Smith reunion, thank you for coming, thanks for your love and support, thanks for your prayers and the blessing you brought to my home and family by your being with us in Chicago. The bonds that were formed are only the beginning and I pray that more of our family members can make the 2004 reunion so that we can strengthen that bond.
For those who wanted to attend but were unable, thank you for your thoughts and prayers and monetary gifts.
Please lets come together for our next reunion. Let us strive to be honest with one another and continue to work through any circumstances that might cause division between our family members. I am truly looking forward to 2004!

Tanya Davis (host of the 2002 Patterson-Smith Reunion -Chicago)