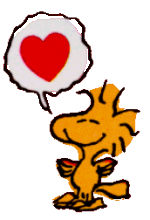 Links
Other Cool Sites!
Celebrate Black History Month!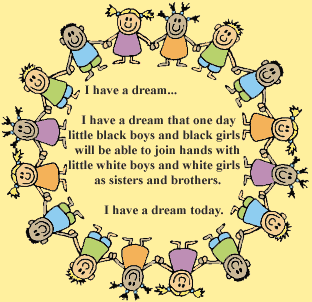 February is Black History Month. Do you ever wonder how this important month long event was created?
In 1915, historian Carter G. Woodson proposed a "Negro History Week" to honor the history and contributions of African-Americans. Nine years later, his dream became reality. Woodson chose the second week of February to pay tribute to the birthdays of two Americans that dramatically affected the lives of Blacks: Abraham Lincoln (February 12) and Frederick Douglass (February 14). The week-long observance officially became Black History Month in 1976.
Black History shares February this year with the Superbowl. Lets celebrate both by looking at blacks in sports. Guess what black sports figure is described in the following bios.
1.When this man took the field to play for the Brooklyn Dodgers on April 15, 1947, he was more than a player: He was a pioneer. He was the first African American to play major league baseball. He helped open the door to pro sports for other black athletes.
2.Not long ago, white players and black players rarely met on a tennis court – and black players were not allowed to compete in America's top tournament, the U.S. Nationals.The U.S. Nationals (now the U.S. Open) was held at country clubs, and most of the clubs did not allow blacks to play. That policy was wrong, and on August 30, 1950, this player changed it.
3.This man once said, "In America, anybody can become somebody." His incredible speed, grace, and courage allowed him to become more than just somebody. He became a track-and-field legend and an American hero!
Send us your correct answers for a special prize!

Dancing Star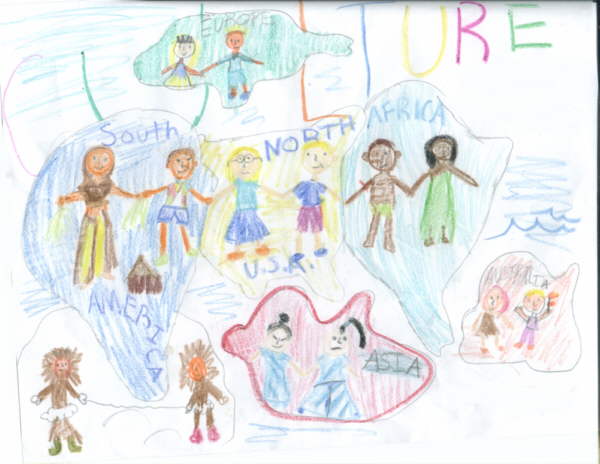 CULTURE
by David Davis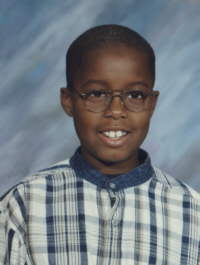 About the Artist
David is the son of Stephen and Tanya Davis. David was born He is 11 years old and lives in Wheaton IL.
Help Wanted. We are currently seeking talented young family members to help us with content for the Kid's Corner section of our newsletter and our website. If you are 10 years old or older and have interest in drawing, writing or computers, please send us e-mail at kids@patterson-smith.net
Words Rule!
DIVERSITY -



---
About Chicago
Did you know that Chicago has:
46 museums
approximately 7,000 restaurants
three of the world's tallest buildings:
Sears Tower. . . . . 1,450 feet
Amoco Building . . . 1,136 feet
John Hancock . . . . 1,127 feet
29 miles of lakefront
552 parks
15 miles of bathing beaches!!
18 miles of lakefront bicycle paths
more than 200 annual parades
one of the world's last free public zoos (Lincoln Park
Zoo, open 365 days a year)
the world's largest public library with a collection of
more than 2 million books
the world's largest cookie and cracker factory (Nabisco),
which made over 4.6 billion Oreo cookies in 1997. (Let's
not forget that Tootsie Roll is a Chicago institution, too!)

Here are some the inventions that Chicago has
shared with the world:
roller skates, 1884
steel frame skyscraper, 1885
elevated railway, 1892
Cracker Jacks, 1893
zipper, 1896
Hostess Twinkie, 1930
pinball game, 1930
nuclear chain reaction, 1942
McDonald's Restaurant, 1955

Wondering if you'll be bored at the Reunion?
Stay tuned and we will show you all the fun stuff to do in Chicagoland!
---
At the Movies
Coming Soon
Our Feature Presentation
"Lord of the Rings"